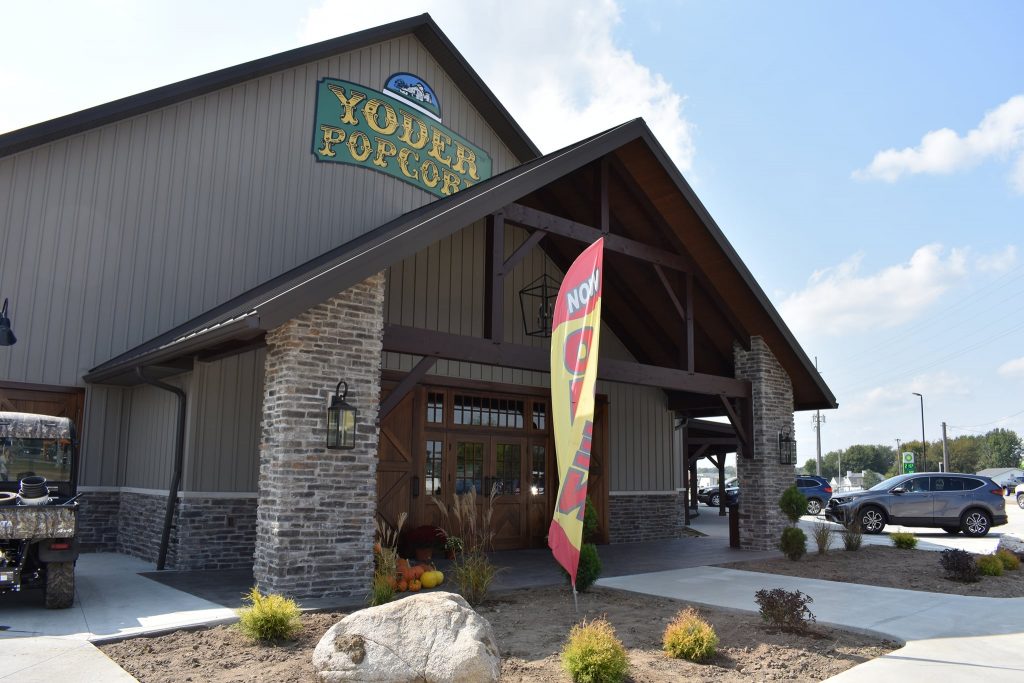 The Yoder Popcorn Story
In 1936, Rufus Yoder started growing popcorn on his family farm. In the Amish custom, he shared his excess crop with his neighbors and friends. They told their friends and neighbors about the excellent quality of YODER POPCORN, and soon a business was born.
After Rufus retired, his children Larry and Pauline, continued to market YODER POPCORN.
In 1996, YODER POPCORN was purchased by KIRK'S POPCORN.
In 1999, YODER POPCORN was purchased by Rufus' great niece, Sharon, along with her husband Richard and their youngest son, Russell and his wife Allyse. Besides operating the Popcorn Shoppe, they farm 1,700 acres which includes the acreage around the Shoppe. We continue to provide the Yoder customers with the same excellent quality and service to which they are accustomed.